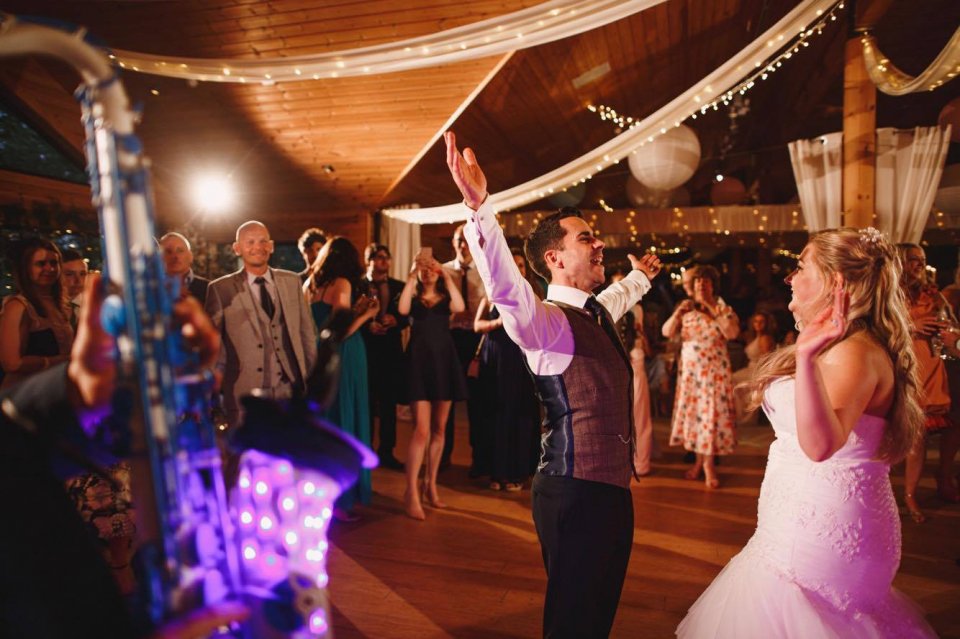 Saxophonists are a lot more versatile than you may think and they can really add a fantastic musical touch to your wedding or corporate event. Apart from the wide range of music that a sax player can add to any function, from Rock and Pop to Jazz and Soul, there are loads of reasons to book a musician of this style. In fact, we thought we'd provide a helpful list of reasons outlining why you should consider hiring a sax player for your own event.
A saxophonist is versatile
Along with a huge repertoire of music to keep guests of every age entertained, they can also perform at just about any part of an event. For example, at weddings a sax player can lead the bride and groom down the aisle for the ceremony and then perform some cool jazz in the afternoon. Or, they can kick off an evening reception with some Café Del Mar vibes before funking it up alongside the DJ later on! Check out our DJ and Sax wedding page for more information! The possibilities are endless…
A saxophonist provides 'something different'
Whilst most people will have seen saxophonists performing on TV or at concerts they may never have seen one at close quarters. And, to be honest, it is pretty special. Wedding band hire is pretty common in the UK, but a sax is a great looking instrument and sounds fantastic too. Having a saxophonist will also give a focal point for your event and so will provide a real treat for the senses along with adding a glamorous touch of live music that is unique.
Small space? No problem for a saxophone!
A saxophone may be played acoustically or via a small PA or speaker system and so requires a very little amount of space. In fact, if a person can fit into an area then you can pretty much fit a saxophonist in too! This means there will be no problem in smaller venues, or if the saxophonist is roaming, or even if they are squeezing in next to a DJ booth to improvise.
Smaller budget? Still not a problem!
A saxophone can create a big sound on its own and so booked as a solo instrument means prices can start from as low as a budget-busting £190! This means you can add a special live music touch to your event, whether that's a wedding, party or corporate event without having to blow the budget. Check out how much a saxophonist costs here! Every little helps…
Something for everyone? You bet!
Due to the saxophone being a melodic instrument with a great range it is suited to many styles of music. So, it is not unusual to find saxophone players with huge repertoires that cover lots of different genres. This means you can often choose from up to date contemporary pop or rock tunes, or, traditional jazz music, or even soul and Motown! This makes the sax a particularly great music entertainment idea for weddings where there are usually mixed age groups to consider.