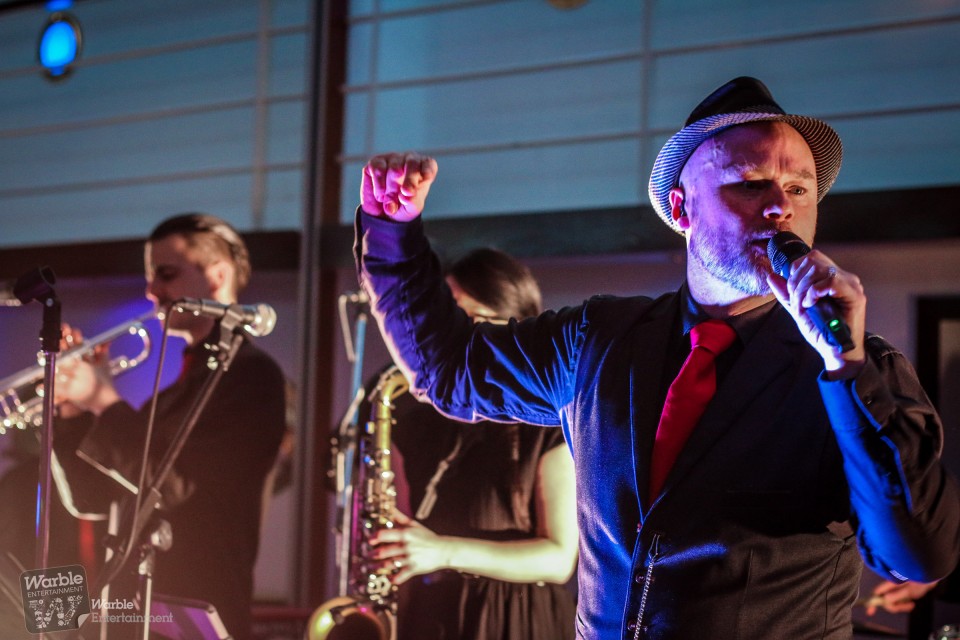 What are Ska Bands?
Ska music is an exciting and upbeat musical genre that has its roots deeply set in Jamaica and Caribbean influences. Ska bands and ska music share the same stylistic sphere as the equally popular reggae music genre.
Ska bands for hire and their artists can often be identified by a number of different music and visual signs. Trademarks of the best ska bands begins with the recognisable ska guitar 'upstroke'. This pattern is responsible for the bouncing rhythm and feeling that emanates through popular ska bands.
Ska function bands in the UK also boast a loud and impressive horn section. An attribute of ska music is for the brass section to provide heavy stabs and accents to compliment the 'upstroke' guitar. A brass section for a ska band can include instruments such as saxophone, trumpets and trombones.
A typical horn section for ska music consists of trumpets, trombones, and alto saxophones. This brass section can either follow the guitar and vocals directly, hit and accent the off beats, or provide a nice countermelody. Ska instruments and stylistic trademarks cannot be talked about without mentioning the walking bassline that is so prominent in many ska and reggae style songs. Ska music boasts a forward and exciting bass style to create upbeat rhythms. Find out the cost of hiring a ska band here!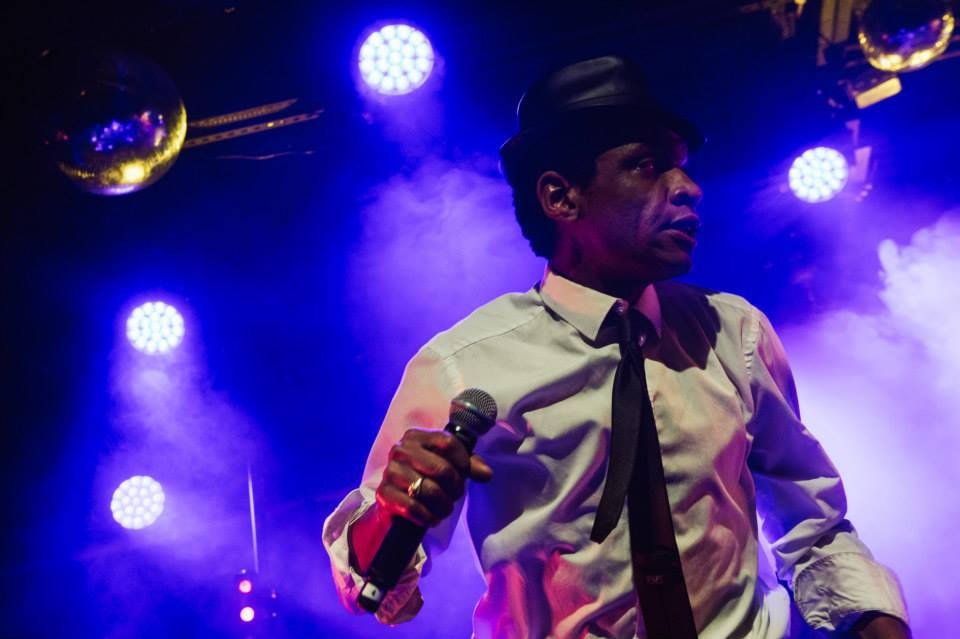 What Is the Difference Between Ska Music and Reggae Music?
The difference between ska bands and reggae party bands is mostly distinguished by tempo and feel. Whilst they both share the same musical origins, ska is considerably faster and bouncier in style than reggae. This especially true for ska punk bands and more recent, modern styles. Reggae music tempos are not only slower than ska, but the genre is also more mellow and chilled out than a ska band.
Ska bands for hire often utilise powerful horn and brass sections in their line ups. Reggae music often opts for a more traditional line up of instruments including drums, bass guitar and vocals. The signature 'upstroke' guitar sound from ska artists is still noticeable in reggae music, but the bass guitar in reggae songs is more pronounced.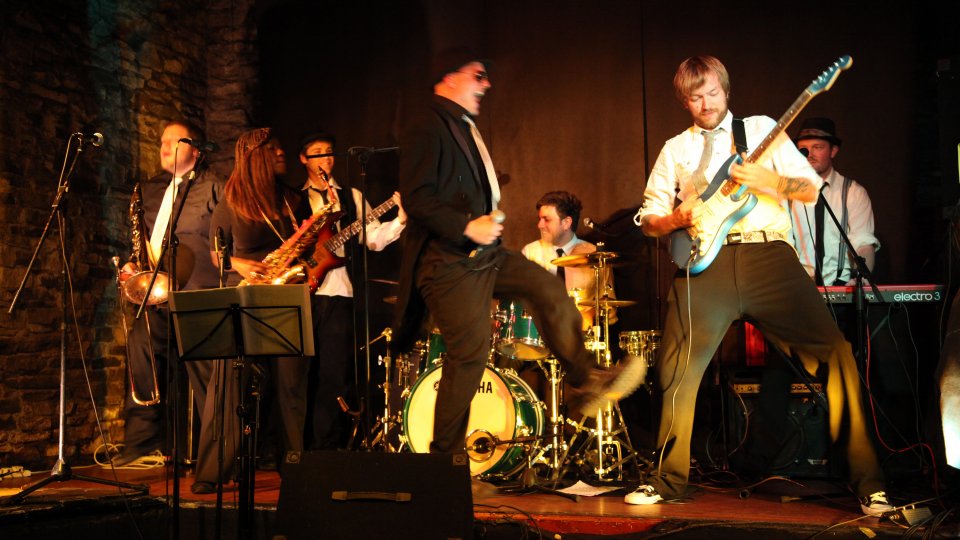 What Is Skanking in Ska and Reggae Music?
Ska music is exciting and is absolutely perfect for dancing to! The quick pace and upbeat rhythms make this popular music genre a great candidate for a ska band to fill a dance floor at a wedding or party. The upstroke guitar sounds on the offbeat create a bouncy feel, all augmented by the prominent horn section to get people up dancing.
The style of dancing for ska bands and ska music is typically known as 'skanking'. Skanking involves fast movements that involve a 'running on the spot' stance that work well with the bouncy rhythms of top ska bands. Why not hire a UK ska band to perform at your wedding so your guests can 'skank' along with you?
As Ska bands often have big line ups and can be quite lively, one of the best questions to ask a wedding venue is about how much space you and the band will have to 'skank' and have fun!
The History of Ska Bands
Ska music and its history can be categorised into different eras and styles and even continents across the world. As mentioned previously, ska music has a strong link to Jamaican music styles such as reggae and originated in the 1950s.
Ska music is a musical genre that has been through many evolutions but has remained popular in different forms ever since its conception. The style bears raw energy and elements combined from a variety of influences, both musical and cultural. Cultural lines run deep with Ska music and its history in different musical styles. The comparisons to the reggae music style are obvious and this is because the two genres share a birthplace.
Another form of ska music is 2 tone. 2 tone is named as such after the record label '2 Tone Records' where popular Ska band 'The Specials' were recording under. 2 tone ska bands are very recognisable and have a home in the more punk and political side of ska bands in the UK. These bands were very prominent in the UK in particular and songs were often anti-government or anti-Thatcher.
This age of UK ska music can also be remembered with popular ska bands such as Madness and Bad Manners.
In the past few decades, ska music has often been mixed with punk rock styles and birthed a newer and more contemporary sub-genre in ska-punk. Ska punk bands and pop ska bands such as Less Than Jake, Reel Big Fish and No Doubt are examples of ska bands and artists that found their home in the 90s. These bands managed to bring ska and punk music to mainstream audiences in the UK and overseas.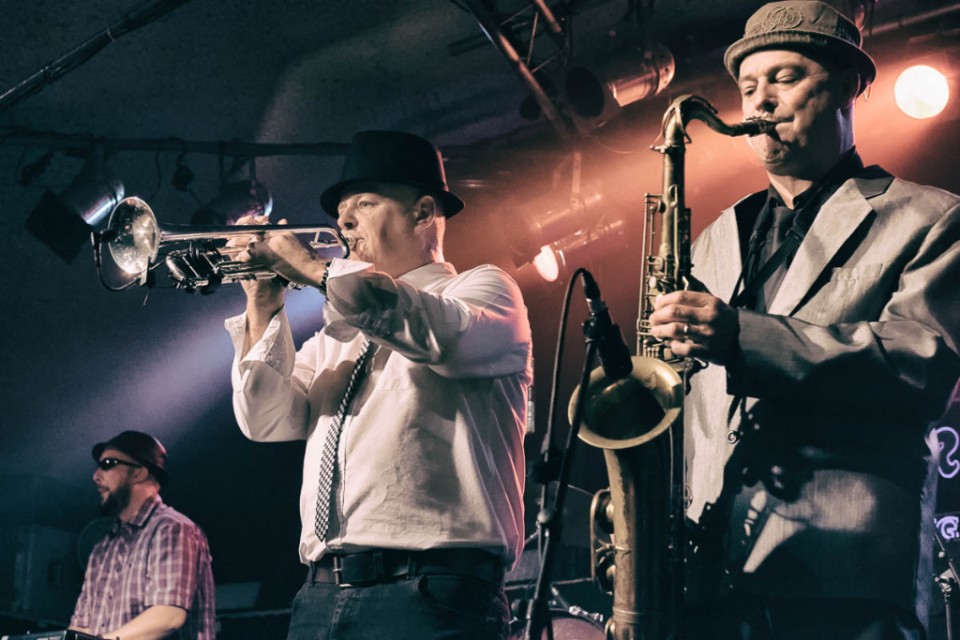 Why Do Ska Bands and Musicians Wear a Black and White Pattern?
Ska singers and bands are often identified alongside the famous black and white 'chessboard' pattern across their clothing and suits. It is considered that this checkerboard pattern is meant to illustrate the fusion of both black and white musicians and influences in the ska music genre. Ska music originated from Jamaican and reggae influences and this mix of black and white musicians is represented in the clothing that ska bands utilise.
Many UK ska musicians for hire wear suits and hats when performing on stage! This clothing style, alongside the checkerboard black and white pattern has become a staple of the genre.