What is the cost of a wedding DJ?
A Wedding DJ can cost from £250 up to £1000, depending on your requirements. The more expensive DJ's will often have the latest technology in sound and lighting or larger set-up's for bigger halls and rooms. Find out more about how much to pay for a wedding DJ here.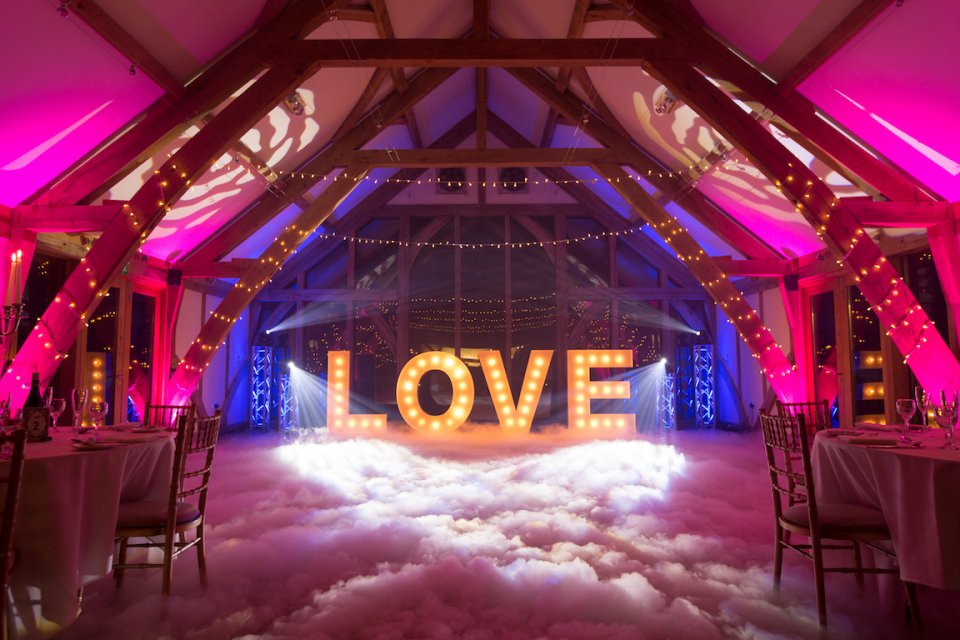 What is a silent disco?
A silent disco is a bespoke DJ service that allows your guests to listen to music of their choice on headphones which are completely wireless, so your guests can shake their tailfeather on the dance floor! Your guests can listen to different genres by selecting a channel on the headphones which can lead to plenty of fun when one of them is singing and dancing along to Queen's 'Bohemian Rhapsody' and the other is rapping along to Eminem!
Can a DJ work with a volume limiter?
Yes, most DJ's can work with a volume or decibel limiter as they have control of the overall volume and can therefore give you a worry-free night in a venue that has a limiter.
How much space should I allow for them?
The space required by a DJ can be minimal and less than that of a band, but remember to think about that dance floor! One good tip for your dance floor is not to make it too small that you can't fit everyone on but not so big that it's too intimidating for the first few guests to get up.
Whatever gets you on the dancefloor, finding a perfect wedding DJ is really simple with Warble Entertainment!
--
As the UK's leading wedding entertainment agency and bands for hire experts, we also have wedding musicians, wedding bands for hire, cover bands, party bands and function bands for your events.
The choice is genuinely endless and if you can't find something on the roster below to suit your wedding, event or theme, just contact one of our experienced coordinators today.